SMC Awarded MD DoIT Cable and Wiring Service Contract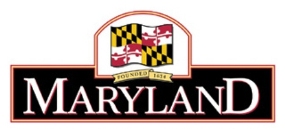 SMC is proud to announce the award of the State of Maryland Department of Information Technology Cable and Wiring Material & Services Master Contract for Outside Plant.
The Cable and Wiring Materials & Services is a 5 year contract that consists of supplying materials and services for outside plant construction, emergency service, and maintenance.  The contract is comprised of three Functional Areas.   Functional Area I – Materials and Equipment, Functional Area II – Installation and Functional Area III – Testing and Maintenance.  SMC is approved for all functional areas of the contract.
SMC specializes in Technology Infrastructure, Power Distribution & Outside Plant Construction. SMC provides  turnkey infrastructure solutions with a full team of certified, experienced technicians using cutting edge technology products and top of the line equipment to ensure your job is done well and on-time, on-budget, minimizing hassles and disruptions and satisfying you and your customers.
The addition of this contract to SMC will allow for further growth of the company and the creation of more in state jobs resulting in a stronger local economy.
For more information about SMC and it services please contact info@smcinc.biz or call 410-867-7577 x122
We are proud to announce that we have finally launched our new Facebook Page.
Please follow the link below to visit our Facebook Page and click Like to follow us.
http://www.facebook.com/pages/SMC-Southern-Maryland-Cable-Inc/125756207477524
A group of local governments in Central Maryland awarded contracts this week to four companies that will help build a high-speed broadband Internet system in the state to improve communications among public agencies, as well as upgrade telecommunications in rural areas.
Southern Maryland Cable Inc. (SMC)  along with 3 other companies won construction contracts to link and improve Internet speeds for local government offices, schools, hospitals, and emergency communication, according to Howard County Executive Ken Ulman's office.
The One Maryland Broadband Network was granted $115 million in federal stimulus money last year to build fiber-optic cable across Maryland that will connect 1,006 institutions.
The Inter-County Broadband Network, a segment of the state's project, will manage $72 million to link 715 public facilities with 1,300 miles of new cable in Central Maryland — including Anne Arundel, Baltimore, Carroll, Harford, Howard, Frederick, Prince George's and Montgomery counties and the cities of Baltimore and Annapolis.
Construction has already begun in Baltimore and Howard counties and in Baltimore City. Last month, a warehouse logistical center for the Central Maryland portion of the project opened in Elkridge
In addition to improving communications in emergencies, officials expect to expand service in rural areas where commercial Internet providers are less likely to go. Officials also expect the system to save governments millions in commercial fees now paid to telecommunications firms.
Municipalities will also be able to lease unused parts of their network to businesses, which could also further expand the system.
The cables will be installed underground and on utility poles across the state by September 2013.
Click here for the link to the article in the Baltimore Sun.
Red the Full Release
Additional information on the MD DoIT Grant can be found here.
SMC is Sumitomo Air blown Fiber Certified
SMC is proud to announce that we are now a certified Licensed FutureFLEX Installer (LFI). SMC has been working with the Sumitomo Electric FutureFLEX representatives and we have completed our training and certification process giving us the LFI certification.
Sumitomo's FutureFLEX product was a natural fit with the SMC business model which focuses on all parts of communication infrastructure construction. This product allows SMC to offer future flexibility to its customers while building their infrastructure, making future upgrades less expensive and intrusive.
Please contact SMC today for more information on the Sumitomo FutureFLEX.
Phone – 410.867.7577
Email – info@smcinc.biz
SMC Inc is excited to announce the launch of our new website.
Please check back often as we continue to add more information about SMC, our great staff and new projects we are working on.
Thanks for visiting!