SMC Awarded MD DoIT Cable and Wiring Service Contract
SMC Awarded MD DoIT Cable and Wiring Service Contract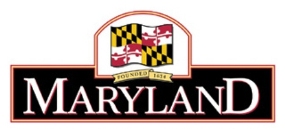 SMC is proud to announce the award of the State of Maryland Department of Information Technology Cable and Wiring Material & Services Master Contract for Outside Plant.
The Cable and Wiring Materials & Services is a 5 year contract that consists of supplying materials and services for outside plant construction, emergency service, and maintenance.  The contract is comprised of three Functional Areas.   Functional Area I – Materials and Equipment, Functional Area II – Installation and Functional Area III – Testing and Maintenance.  SMC is approved for all functional areas of the contract.
SMC specializes in Technology Infrastructure, Power Distribution & Outside Plant Construction. SMC provides  turnkey infrastructure solutions with a full team of certified, experienced technicians using cutting edge technology products and top of the line equipment to ensure your job is done well and on-time, on-budget, minimizing hassles and disruptions and satisfying you and your customers.
The addition of this contract to SMC will allow for further growth of the company and the creation of more in state jobs resulting in a stronger local economy.
For more information about SMC and it services please contact info@smcinc.biz or call 410-867-7577 x122